FCCA – Director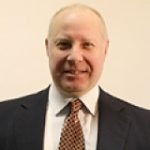 Chris has worked across a number of industries at director level; in particular, he spent over ten years in the print industry, during which he fulfilled financial, commercial and managing directorial roles.
Chris is now putting his core skills, as a qualified accountant to more direct use as a director of Win Marketing.  He also works with other businesses, either as a consultant helping them with strategic and financial management, or in a more formal capacity as a non-exectutive director.
Away from work, Chris spends an unhealthy amount of time watching men chasing oval balls around rugby pitches. He is also a member of Stanton Golf Club.
Email Chris at accounts@winmarketing.co.uk