Branding
A good brand identity helps set you apart from the competition
By getting a clear understanding of what your company stands for, we can give you an identity that communicates the right image to your customers.
Working in partnership with clients allows us to help implement your branding strategy across all media and helps you to provide the right levels of physical evidence for your brand to your customers. We also help public sector and not-for-profit organisations with implementing clear and consistent branding.
Win Marketing's design and marketing team help you to develop a competitive edge through clear branding. Support is offered with developing your brand with new logos for enhancing and refreshing your brand. Our copywriters can help you evolve a simple strapline or corporate statement which will become synonymous with your service and your brand values in the eyes of your customers and your market.
The in-house graphic design team offers corporate identity and promotional literature that is full of creativity and style.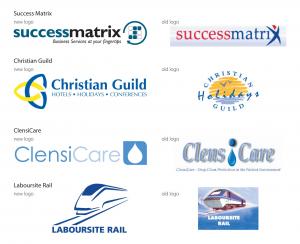 Once a new brand has been developed, or an old brand refreshed, we support clients with a branding guidelines document, featuring templates for stationery and presentations using Word and PowerPoint – ensuring our clients' staff maintain a consistent, corporate image. A branding guidelines document provides visual information on how to use the logo and promotional material and includes colour references for digital and traditional printing. The brand guidelines document can be available in paper and electronic format.
If you are interested in Win Marketing providing support with corporate identity and graphic design, please contact us or phone +44(0)1509 265890.