Digital Marketing and Search Engine Optimisation
Web Marketing
Getting you noticed online
The internet is the largest, most accessible market place in the world. It is a powerful medium for promoting your products and services and communicating with your customers. Too often companies focus on the look of their website, rather than thinking about how well it can be found online, whether or not it works from a functionality perspective, and whether it converts potential customers into real leads and, hopefully, sales.
An internet strategy for results
There is no point to a website which cannot be found by your customers, no matter how nice the web design looks. Search Engine Optimisation (SEO) is a necessary part of any good website – optimising your website well can make the difference between coming up top in the rankings for your potential customers, and coming up on page 4 or 5.
Once a website has been well optimised, it then needs to work from a functionality perspective, which comes down to thought out and well executed website development – ensuring that best practice is followed throughout all stages of the process.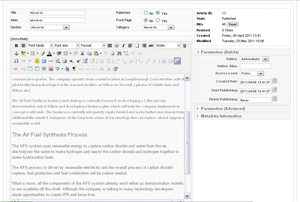 It also needs to work for the customer, is it delivering the sales, enquires, and level of interest you need from your potential customers and clients? This is down to web structure, guiding the visitor through the site in as few clicks as possible, enabling them to find everything they need.
Your website should also feature good copywriting, which should be written, first and foremost for your potential customer, and secondly for search engines. A good web copywriter can create persuasive and attractive text which is optimised for search engines and will greatly improve your website's chances of appearing higher in search engine rankings.
The Win Marketing team specialises in all aspects of web marketing including:
Structure and content to help users navigate the site and to improve search engine listing
Web design to help communicate the message and promote your brand values
Web development to ensure user satisfaction and best practice is adopted
Content managed sites to allow you to easily update your content and keep your site live and fresh
E-commerce modules to increase your direct sales
Promotion of the site – helping you to raise its awareness including social media marketing, creating links, advertising, blogging, etc
Do you know what your competitors are doing online?
A vital part of our internet marketing strategy service includes assessing what your competitors are also doing on the internet – where do they appear in the rankings in comparison to your website and why. You don't want to be left behind and overlooked by customers amongst your competition online.
If you are interested in Win Marketing providing support with your web marketing, web design and search engine optimisation, please contact us or phone +44 (0) 1509 265890.