Marketing Strategy
Supporting you to develop a strong marketing strategy
Annual planning and developing a marketing strategy may or may not be your normal procedure. However, day-to-day issues such as dealing with your customers or clients, running a business etc, can distract from assessing business opportunities and keeping your marketing activity and marketing strategy focused. Working with clients, Win Marketing will conduct a full marketing review to understand where your business is now and your corporate objectives. From this we will develop a strategic marketing plan to help provide the direction your business may need.
What are the benefits of having a marketing strategy?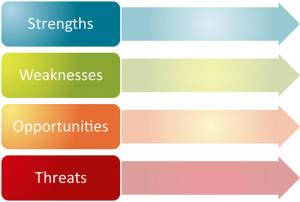 An effective, implemented marketing strategy helps:
Raise market awareness and keep interest
Create desire
Stimulate enquiries and repeat orders
Grow market share
Increase turnover and profit
Maintain good relationship and establish reputations
Retention and recruitment of staff
What is a marketing strategy?
A marketing strategy is about formulating your company's marketing direction. A marketing strategy will ask a number of business questions seeking to provide answers covering:
Where is the business now? – Who are your customers and your competitors?
Where does the business need to be? – What are your corporate objectives?
How can the business get there? – What implementation strategies and tactics should be implemented across all aspects of marketing to help you meet your objectives?
What monitoring procedures need to be in place to keep the plan on track? – How will you ensure that the strategy is being implemented correctly?
How can Win Marketing help you to develop your marketing strategy?
By working in partnership with clients we can conduct a comprehensive marketing audit to assess the current situation, an impartial view can often highlight issues that management are unaware of. Having completed a marketing audit, we can then develop our recommendations to help you meet your business objectives. We can develop a marketing plan, outlining the activities, timescales and recommended budgets to help you meet your objectives. You can then implement the marketing plan yourself or work with Win Marketing who can use the team's specialist skills to help with the implementation.
Win Marketing offers a unique service to help in the strategic marketing direction of our clients. This includes:
Monthly support in a marketing director role capacity – supporting you to keep your business on track
Impartial marketing audit – helping you to see where your company is now from a market perspective
Developing a marketing plan – providing you with a route to follow and meet your business objectives.
To discuss how developing a marketing strategy could help your business meet its corporate objectives please contact one of our experienced chartered marketers on +44 (0) 1509 265890 or contact us.