What our clients have said about us
We aim to exceed customer expectations and develop long term relationships with our clients. We would not expect you to take our word for it, so please see below what some of our clients have said about us.
The Chartered Institute of Building (CIOB)

"Following the successful launch of CIOB Academy, Win Marketing joined us to write a marketing strategy and plan for our first year in business.
The outcome was an incredibly thorough and phenomenally constructive analysis of what tactical and long term changes we could make or put in place, to meet our sales targets. Ann's creativity, especially coupled with her recognition of us being a small start-up within a charity, with limited resources was vital to us in building an achievable plan to implement. We're already seeing the benefit of steadily increasing sales revenue after following the recommendations given around email and telesales."
Holly Walton
Head of Academy, The Chartered Institute of Building (CIOB)
Nottinghamshire Healthcare NHS Foundation Trust
"Nottinghamshire Healthcare NHS Trust needed help and support to develop and implement a new corporate communications strategy.
I am pleased that Win Marketing was our partner as they adopted a professional and practical approach which allowed us to develop and improve our communications to our wide and varied stakeholders speedily and effectively.
I would strongly recommend them to help any NHS organisation looking for communications or marketing support."
Jacolyn Fergusson
Nottinghamshire Healthcare NHS Trust
BMW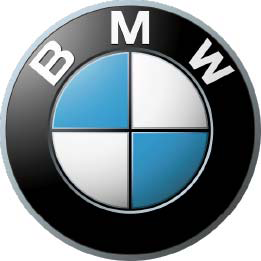 "We worked with Win Marketing to help us with the communication related to the merging of our two companies – Browns of Hereford, and Cotswold of Cheltenham, and the promotion of our new state of the art showroom in Hereford.
I am pleased to say that the PR coverage they achieved for us was excellent. We were commended by BMW GB as having one of the best PR campaigns for dealership relocation they had ever seen. Win Marketing also helped us successfully launch the new 5 and 1 Series throughout our region, developing and implementing a whole range of innovative, promotional activities."
David Blythe
Dealer Principal
Cotswold BMW
British Safety Services

"Ann has supported British Safety Services for over 10 years developing and delivering our international marketing strategy. She has helped us to organise numerous events over the years. Part of our team, she is able to work independently and meets with high profile customers and journalists on our behalf.
Ann has helped us gain exposure both in the UK and the Middle East. The events she has organised have always been to a high standard and customers have always found them relevant and enjoyable. Ann has had a positive impact on helping us maintain our customer and media relationships."
Pat McLoughlin
Managing Director, British Safety Services
The Islamic Research and Training Institute (IRTI)

"The Islamic Research and Training Institute (IRTI) hired Mrs. Ann Goodwin and her marketing team to develop a marketing strategy and implementation plan to help to take IRTI marketing products lead generation to the next level. We had several objectives in mind: analyze current situation of IRTI products and marketing processes, create and populate a database for IRTI customers, develop action plan for the marketing strategy, implementation requirements and customer relations strategy, and develop a feedback policy.
Ann Goodwin and her team provided our Institute with the highest-quality work and came in at exactly the price quoted. They completely exceeded our expectations. Ann's expertise and insights helped convince the IRTI Management to re-engineer its marketing vision, strategy and processes, thereby increasing our marketing effectiveness and creating a better corporate identity."
Dr. Ahmed Iskanderani
Advisor, Information Systems, Chairman, Marketing Task Force, Islamic Research and Training Institute
A member of the Islamic Development Bank Group
Hereward Community Rail Partnership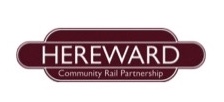 The Community Rail Partnership needed more focus and a forward plan for ongoing local promotion of our railway services and stations. From the point where we received the tender submissions for our Marketing and Tourism Plan project, it was clear that Win Marketing really understood our brief and what would be required to enable us to achieve our aims going forward. Working over a number of months we now have our plan along with text for our new website and a Line Guide. Ann has used her considerable experience in the marketing field to guide us in the right direction, asking the right questions to ensure we are thinking about what we want to achieve and the best way to get there. Having completed this project we now have a very clear approach and a large number of ideas to take forward. The Community Rail Partnership including all the project partners are really pleased with the final outcomes. Appointing Win Marketing to deliver this work was the right decision for us and it has enabled us to get a much better end product than we were originally thinking would be possible.
Wendy Otter
Hereward Community Rail Partnership Manager
Julie Bradshaw
"I Have had my websites with Win Marketing since 2008 and wouldn't choose anyone else. Their service is exemplary and nothing is too much trouble. Should there be a problem, they are always there to sort it which has helped with my business and gives me total confidence when getting my brand out there."
Julie Bradshaw, MBE
Get Set For Success
Mark Group

"We employed Win Marketing to carry out a series of focus groups, to gain an insight into a new product area for our business. From preparation, to handling focus groups to a final presentation to senior management, Ann and the team demonstrated their expert capabilities in delivering a tailored programme of activity. Win Marketing's work ultimately provided us with findings we could use to develop not only our communications plan, but also our business approach."
Catherine Ashworth
Communications Director
Real Russia

"Win Marketing gave us a comprehensive, practical report of marketing recommendations, allowing us to maximise the opportunities in our market. The report followed an in-depth marketing audit which included market and competitor analysis, customer satisfaction surveys and mystery shopping. The team at Win worked in partnership with the staff at Real Russia and we are now working through the recommendations to make improvements internally.
I would have no hesitation in recommending Win Marketing to anyone looking for market research or strategic and practical marketing support. They provided some ideas for quick "wins" to make some easy improvements to our business and some direction which we can follow to ensure our continued success in the longer term. I would like to thank everyone at Win Marketing for all their hard work in helping us on our important marketing project. The Win team went beyond the call of duty, delivered what they said they would in a practical, professional manner, I was very pleased with the results."
Chris Watkins
Managing Director
Cornerstone Property Tax

"Just a note to say, as we draw towards the end of your help on the Cornerstone website, how great it has been working with you and your team.
Your suggestions of how to structure the site have been invaluable. The Team has been invaluable, and extremely patient with dealing with all the changes and questions that we had.The website itself looks great and I know that the Directors at Cornerstone are really pleased with it. Thank you so much to you and your team for all your hard work and service."
Felicita Wallace
Introducer
Air Fuel Synthesis (AFS)

"We went to Win Marketing when we were just about to launch our company Air Fuel Synthesis, Win did a really good job of producing our display stand in record quick time, and our launch flyer, visiting cards and press releases, a really professional job on our web site and the videos attached to it, altogether we are impressed and look forward to more happenings in such good taste."
Tony Marmont
Chairman
Capital Safety

"Capital Safety worked with Win Marketing for several years on media relations, promotional material production, project management and design of exhibitions in the UK and in mainland Europe.
The most significant of these being the A+A in 2007. By far the largest show of its kind in the world, Win Marketing worked tirelessly with us to produce the most significant forward step in corporate stand image and professional impression seen in many years within our organisation.
Throughout the time working with Win Marketing they were a friendly, fast-to-react company, with only our success in mind in all cases. There to the bitter end in exhibition stand setup, fabulous on meeting deadlines and superb in creative thinking.
They grew to understand our products, markets and customers, and therefore directly understanding the way to market and display our products."
Steve Jervis BSc
Global Product Director
GRACE

"We were looking for a company to assist us in developing a marketing plan and we were impressed with the unique approach that Win Marketing took. They completed a successful marketing audit and quickly gained an understanding of the technical industry in which we work. The comprehensive marketing communications plan that was developed from the audit has now given us clear marketing direction.
We are now working with Win Marketing to implement the marketing plan and we are confident in their ability to communicate our services to the industry and build on our brand."
Paul Singh Bhatia
GRACE
IGF

"Our original aim was to understand our business more clearly in terms of what the market and our customers required, to give us a clearer strategic direction. Win Marketing conducted a marketing audit, working alongside us to meet our objectives and then developed a professional marketing communications plan that allowed us to move forward with our promotional activity.
We were delighted with the work that Win Marketing completed for us and have since asked them to assist us with various other creative projects, which have included design and copywriting."
Tracy Ewen
Managing Director
IGF
M.W. Kellogg Ltd

"Thank you so much for your support of our recent HSE Conference, you helped us make this a well organised and professional event which was well received by our Clients, Suppliers and Industry Bodies."
Adam Cowling
Process Engineering
M.W. Kellogg Ltd
Interfleet Technology

"Win Marketing conducted a comprehensive marketing audit including targeted market research. Their findings were communicated to us in a clear 'no-nonsense' manner, accompanied by pro-active suggestions about moving forward. They developed a marketing strategy which genuinely encompassed the character and objectives of Interfleet. The marketing plan has been followed and has helped us realise considerable growth as an organisation."
Peter Dudley
Sales and Marketing Director
Interfleet Technology
ClensiCare

"I have worked with Ann Goodwin for a number of years and found her and her team incredibly helpful and innovative at both the strategic and tactical level.
Whatever I have thrown at them, no matter how tight the deadlines, they have always delivered to a high standard and continue to generate pro-active concepts.
Over the years they have been involved with developing marketing plans, product launches, crisis management, corporate identity and website development."
Mick Clancy
Managing Director
ClensiCare
UKRHA
"Thank you for the excellent PR support services we have received from Win Marketing over the past few months. This has enabled us for the first time to gain valuable media exposure – helping to get the Association's case into the public arena at a most important time for the industry. Win Marketing's support has also enabled us to stay abreast of valuable PR opportunities of which we would otherwise remained unaware."
Terry Nash
Founder Member
UKRHA
GET

"I have worked with Win Marketing for a number of years and found them to be creative, efficient, reliable and supportive. As well as on-going marketing support activities they have provided the ideas for a number of successful campaigns which have boosted the perception of our products and service, enhancing our brand awareness and contributing to the on-going success of our business."
Colin Fletcher
GET Marketing Manager
Success Matrix

"I would like to thank Win Marketing for their professional advice and guidance in transforming our business brand. They brought a clarity of thinking that supported the development of some completely fresh ideas, giving us a much stronger brand identity.
We were particularly impressed with their absolute commitment to deliver a result within the agreed time without compromising on the quality of service provided. It was a pleasure working with the Win Marketing team and we would have no hesitation in working with them in the future."
Dexter Durrant
Development Director
Success Matrix
Laboursite Rail

"Laboursite Rail recently recruited the services of ex-rugby international and world cup winner Jason Leonard OBE and we were keen to maximise the publicity associated with this.
We employed the services of Win Marketing to help us achieve editorial coverage and develop our corporate image, which was to include a new website and corporate literature. I am really pleased with the results they achieved and would strongly recommend them."
Managing Director
Paul Lambe
Laboursite Rail
Christian Guild

"We chose to outsource our marketing and public relations activity in 2004 to Win Marketing, having identified the need for a fresh and dynamic approach.Win Marketing have consistently delivered results for Christian Guild: initially, helping us to understand our current market position; then, through the use of market research and customer and staff perception surveys, develop a marketing plan for the business.Win Marketing had full responsibility for managing and implementing this plan, including a re-branding of the business to help re-position the group in the market place.
I am pleased to say that with the help of Win Marketing we are on target to achieve our agreed objectives and continue to increase our penetration in the sector, gaining new customers and enquiries for our services."
Kevin Mantle
Managing Director
Christian Guild – Holidays, Hotels and Conferences
Business Link

"We required a partner to help us promote a series of high profile events across Lincolnshire. We had very tight timescales and strict budgets in which to achieve our requirements, which included a target of attracting over 600 business people from our target group to the 4 events.
Win Marketing developed an innovative campaign and were instrumental in ensuring its success, helping us to achieve our targets related to attendance numbers.
The team were very approachable and really put their hearts and minds into our project. I would certainly look to work with Win Marketing on projects in the future."
Jacqui Spittlehouse
Head of Programmes & Events
Business Link Lincolnshire & Rutland
Alstom Signals
"Ann successfully conducted some detailed market research to enable us to fully assess the on-board communications requirements of train operators and the travelling public. This was instrumental in assisting our plans in future product development."
Mukesh Shah
Project Manager
Alstom Signals
Her Majesty's Rail Inspectorate
"Win Marketing delivered a training course and regular mentoring which helped me with my commercial skills and achieving Chartered Engineer status."
Gurdeep Virdee
Her Majesty's Rail Inspectorate
Hegarty Solicitors

"The legal profession is currently going through a number of changes and from a commercial perspective we felt the need to use an experienced, external marketing specialist for support. Win Marketing were able to gain a clear understanding of what the Firm needs to do moving forward and have been central to us developing our marketing strategy and ongoing marketing activities. They were very helpful and provided the the right level of support and insight we needed. We would have no hesitation in recommending or using Win Marketing in the future."
Andrew Heeler
Partner, Hegarty Solicitors
UK Trade and Investment

"I have no hesitation in recommending the team at Win Marketing – they have produced excellent results for us in the work awarded to them."
Simon Grandidge
Marketing Manager
Medequip

Win Marketing has provided support and expertise to The Ansel Group over the past 3 years. The team is always approachable, and flexible to the needs of the business. I would have no hesitation in recommending Win Marketing to any prospective new client.
Tom Brookes
Medequip
Active Aims
"Having made several calls to numerous marketing companies, I decided that Win Marketing could offer the best all round expertise to meet Active Aims requirements. I was extremely impressed at the time taken to understand our business, on the back of this they designed a fabulous logo, website and signage which encompasses everything we are. Our website is easy to use, was clearly explained and the technical support is helpful and professional. The team at Win Marketing were excellent and took the time to ensure that social media was not only included in my package but that I also knew how to use it effectively to grow the business. I would fully recommend and trust Win Marketing to provide a fantastic service."
Diane Fisher
Health and Fitness Specialist
Active Aims