Maximise the opportunities at a Trade Show
Exhibitions are a costly promotion for any company and it is imperative that companies maximise their spend. Too often, companies need to exhibit at a leading trade show, but do not have the time or resources to do as good a job as they would like. With vast experience of exhibiting in the UK and internationally, the Win Marketing team can help you with all aspects of exhibition management. We can have the stand ready, with graphics and design all in place, products displayed and all your administration issues sorted so you and your exhibition team just turn up and "man the stand". We will even collect the leads on a daily basis and make sure that all enquiries are followed up in a timely manner.
The full service of exhibition support of exhibition stand design, stand build and project management includes: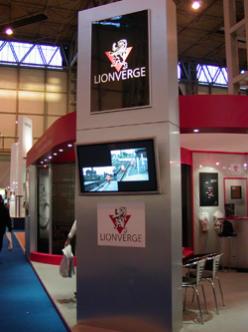 Booking stand space or shell scheme in the best position possible relevant for your company
Design of purpose build stands for large space only exhibitions

Stands have been built on two floors and over 150 square metres both in the UK and internationally
Designing stand visuals and layout to help "show" your company brand, products and services off to maximum effect

Design of graphics and materials for shell scheme stands
Organising furniture, electrics, flooring, etc required for your stand
Printing any graphics and signage
Ensuring you have all the promotional literature you require
Organising all relevant display products
Stand administration – badges, catalogue entries, hotel accommodation for staff, travel arrangements, etc
Organising any promotional 'hook' for the show – promotional items, give aways or a celebrity to attend
Assistance to co-ordinate any meetings during the exhibition – with journalists or your clients
Promotion of your stand in advance to your clients, for example sending e-shots, updates on website and social media
Organising all refreshments as required on the stand
Providing staff to help "man the stand" and provide a stand reception point
Following up on leads, ensuring enquiries are dealt with quickly
Evaluating the show afterwards and recommendations for next time
If you have an exhibition coming up soon and would like support with the project management, stand design and build or you need promotional material for the exhibition, please contact one of our marketing communication specialists on 44 (0) 1509 265890 or contact us.