Senior Marketing Consultant, Managing Director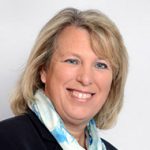 Ann began her long and varied marketing career with household names such as Fisons, RS Components and Bostik. Whilst working for the Institution of Occupational Safety and Health in Leicester, Ann developed relationships with the media, local and national press, helping to promote the changes in regulations associated with health and safety at work. She was responsible for promoting a number of events including national and international conferences and exhibitions. Her last position as an employee was as Marketing Director for Catalis Rail Training in Derby, a supplier of training and development services across the whole rail industry.
During this time, Ann recognised that many large companies had 'right-sized' their marketing teams and needed additional specialist support on an ad-hoc basis. Equally, Ann felt SME's would benefit from outsourcing their marketing because they can draw on a range of expertise that would not be accessible through one in-house marketing officer.  With this in mind, she established Win Marketing in 1999 and also started lecturing for the Chartered Institute of Marketing.
Today at Win Marketing, Ann splits her time between the Malaga region in Spain and her East Midlands home in the UK, advising clients on strategic marketing direction and delivering market research campaigns to help inform clients of their direction and how they can obtain a competitive advantage. Ann works with clients to help them meet their business objectives and delivers a number of tactical projects across the breadth of the marketing mix. Despite holding senior positions, Ann has never lost the ability to 'roll up her sleeves' and provides cost-effective, practical solutions that work.
Outside work, Ann is an avid follower and member of Leicester Tigers and England rugby supporters' clubs. She plays golf regularly and is a member of Stanton on the Wolds Golf Club.
Email: a.goodwin@winmarketing.co.uk