Associate copywriter and experienced PR professional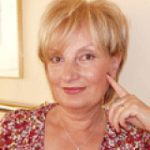 Cheslyn Baker is an experienced journalist and holds an MA in Creative and Professional Writing (Roehampton London 2006). She has written for many national magazines and newspapers, edited several weekly newspapers and has worked on the news desk at the Nottingham Evening Post.
A former features editor of a national press agency, Cheslyn knows exactly what appeals to editors when writing press releases and articles for clients. Her work appears monthly in Leicestershire & Rutland Life magazine as well as regularly in the Leicester Mercury. She runs Creative Writing classes, workshops and tutorials and lives in North West Leicestershire with her photographer husband Andy and their three dogs.
Email: info@winmarketing.co.uk