Web Developer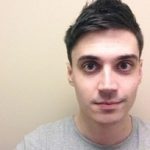 Lewis is an experienced web developer and has been working with clients and agencies developing easy-to-use content-managed websites for a number of years.
Lewis focuses on User Experience (UX) and Accessibility, meaning that our websites are not only driven towards generating more clicks and engagements, but also ensuring your website is usable and visible across an ever-increasing demographic and range of digital channels.
He has a relaxed, helpful attitude which clients love and appreciate when learning how to develop and use their website.