Associate Creative Director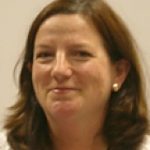 Sarah is an experienced graphic designer with 30 years experience; she brings flair, creativity and innovation to the team. Working on new brand concepts, promotional literature concepts, Sarah helps to get our clients noticed. She has an understanding of marketing communications and the need for the messages to be enhanced through design, not using design for design sake.
She has worked in publishing, advertising and design agencies, and enjoys providing creative solutions to a wide range of client briefs.
To contact Sarah email her on design@winmarketing.co.uk