Google Releases Official Guidelines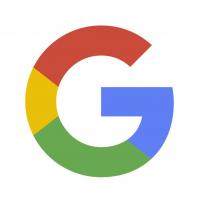 Google has recently released its Quality Rater's Guidelines and Handbook. The 160-page document goes into great detail about how Page Rank (PR) is determined, taking the guesswork of creating an effective SEO marketing strategy.
All About the User Experience
Gone are the days of creating websites that cater to search engine algorithms. Now, it is all about building sites that give users exactly what they want. It is important that they are easy to navigate, so that users can easily find what they are looking for. Main content should be displayed clearly, and it should be visible as soon as the page loads.
The guidelines also state that it is not particularly important that a website looks 'pretty'. A page can be functional and user-friendly without having impressive graphics, such as GumTree and other classified ads sites.
Think About the Purpose of the Page and Website
The guide states that page quality rating is not "one size fits all". It is important for site owners to focus on a particular purpose for their site, and ensure that it fulfils that function. Google has provided some examples of common purposes:
To share information about a particular topic
To share personal information
To share pictures
To entertain
To sell products
To allow users to post questions for other users to answer
So, the content on your site should match its purpose. A news website should primarily consist of articles about current topics. An e-commerce page should consist of content on a particular product.
Produce Engaging Content
Many marketers have been saying it for years – Content is King! The new Google Quality Rater's Guidelines & Handbook confirms this by stating that "websites need enough expertise to be authoritative and trustworthy". This means that your site should consist of high-quality content that is comprehensive and will be of value to the reader.
Win Marketing has a dedicated team of SEO experts, who can help your website satisfy Google's Quality Guidelines. For more information, give us a call at: (0)1509 265890.