Marketing with a Competitive Edge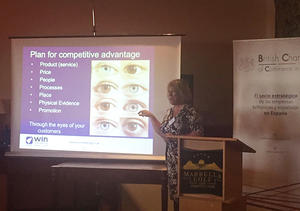 Ann Goodwin recently gave a talk at The British Chamber of Commerce in Spain at the Marbella Golf and Country Club. Part of a marketing seminar: Empowering Your Business in the Digital Age, Ann gave a 15-minute toolkit talk on marketing with a competitive edge.
Ann focussed on the importance of understanding your customers and developing a clear identification of the different individuals your company provides support for. She talked about the need for developing customer personas and then developing products and services around them. She urged when writing content either for print or web, base the material around the benefits and advantages you products and services brings for customers not just features.
Ann went on to say that you should write more content using the word "You" and not "We" to help focus on the customer.
A copy of Ann's presentation 'Marketing for a Competitive Edge' can be downloaded here (.PPT file – 29.7MB).
If anyone has any questions about this, please email us directly at info@winmarketing.co.uk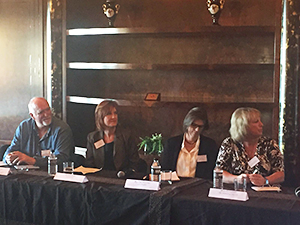 2 Responses