Win Marketing Continues To Expand Across Europe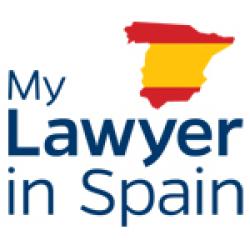 Win Marketing has recently started work with a new international client. We are working with 'My Lawyer in Spain' to help the company meet its marketing goals.
My Lawyer in Spain is a company that provides legal services to English speaking people across the country. The firm's goal is to reach a wider audience, allowing them to expand their business and provide legal advice to more British, Irish and other English speaking clients living in Spain or not. They approached Win Marketing to help improve their British-facing marketing strategy.
When marketing an English-speaking company in another country it is important to create a strong brand message and promote positive PR. Win Marketing provided these services and more for My Lawyer in Spain, increasing brand awareness and the effective communication of their brand message through advertising and by attending industry exhibitions.
Furthermore, understanding the local culture and business practises is vital for success. There have been various examples of even the largest companies, take Coors for example, failing in their international expansion plans due to Marketing errors. When the aforementioned beer company attempted to bring it's American campaign "Turn it loose" to Spain, they clearly forgot to check that the campaign's slogan would translate clearly to the native language. When translated to Spanish, "Turn it loose" is changed to "Suffering from diarrhoea". Clearly, this campaign didn't resonate very well with the Spanish audience and Coors were forced to pull it. Win Marketing's MD has been visiting Spain multiple times a year for over 30 years. Having recently purchased a property in Spain, as well as learning Spanish, Ann is in a great position to aid My Lawyer in Spain's marketing activities due to her vast experience of the local culture and business practises.
"With a great deal of international marketing experience, we understand the needs of promoting a company in another country," says Ann Goodwin, MD of Win Marketing. "My Lawyer in Spain will now able to reach a wider audience and boost their business among British expats".
Win Marketing's work with My Lawyer in Spain is just our latest international project. Over the years, many clients in various countries have benefited from our marketing expertise, including, Saudi Arabia, Qatar, the UAE, France Turkey, Germany, Italy, Russia, Poland and The Netherlands.
Wherever your business is located, you can count on Win Marketing to help you achieve your marketing goals. For more information on how we can help, give us a call at +44 (0) 1509 265890.