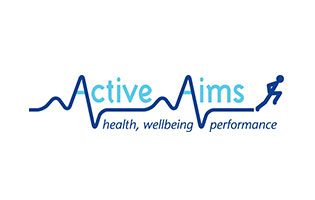 The client
Active Aims offers well-being and performance solutions for life, work and sport focusing on both athletes and individuals at all levels.
The situation
Diane wanted to improve her marketing and brand image to attract new clients
The solution
Ann Goodwin mentored Diane to help her develop the marketing plan for Active Aims. A new brand identity was designed using the heartbeat (to reflect healthy living) and the letters in the company name.  The new logo was then rolled out into promotional material, stationery and signage.  A new website was developed allowing for online purchases of training.
Having made several calls to numerous marketing companies, I decided that Win Marketing could offer the best all round expertise to meet Active Aims requirements. I was extremely impressed at the time taken to understand our business, on the back of this they designed a fabulous logo, website and signage which encompasses everything we are. Our website is easy to use, was clearly explained and the technical support is helpful and professional. The team at Win Marketing were excellent and took the time to ensure that social media was not only included in my package but that I also knew how to use it effectively to grow the business. I would fully recommend and trust Win Marketing to provide a fantastic service.