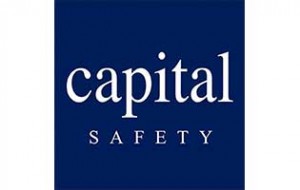 The client
Capital Safety is the world's leading designer and manufacturer of height safety and fall protection equipment with nine operating sites worldwide.
The situation
Following a global re-structure and a re-branding including the introduction of a new company name for many countries, Capital Safety wanted a partner to help them communicate the message and to help them increase market share in the UK.
The solution
Win Marketing worked with the Marketing Director and product managers to develop a marketing communications plan. Once approved, the team at Win worked with Capital Safety to implement a number of promotional activities. Support included: a re-brand of the Capital group logo and literature, project management of major exhibitions throughout Europe requiring stand design and graphics to develop an innovative way to display their products.
Win also ensured an ongoing coverage was maintained in the health and safety and specialist trade press through PR support suggesting stories and providing a copy writing service for press releases and articles.
The management were so pleased with the service delivered by the Win Marketing team that the brief was extended to include marketing and PR support for Europe (not just the UK). This saw Win develop promotional literature in multi-languages, European newsletters and coverage in European specialist media.
Win Marketing is a group of extremely capable and creative marketing professionals. Their work with our company was exceptional and the lift in corporate image across the EU was second to none.